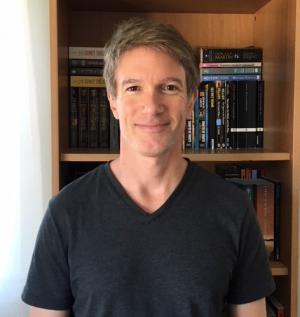 Office Hours
:
Winter 2020 - please email for appointment
Specialization
:
Christian Thomas is a lecturer in the Writing Program and affiliate faculty at the Center for Digital Games Research. He teaches Academic Writing (WRIT 2), Rome: The Game (WRIT W 6R/ARTHI W 6R), How Games Tell Stories (INT 36GS), Writing and the Research Process (WRIT 50), Multimedia Writing (WRIT 105M), Writing for Public Speaking (WRIT 105PS), and Writing about Film (WRIT 109F).
He's the editor of the upcoming Arts special issue, The Art of Adaptation in Film and Video Games (March 2021).